When it comes to luxury homes for sale in Broward County, Wyndham Lakes, or Coral Springs, affluent buyers want the best of the best. This means top-of-the-line amenities and features that make their lives easier and more enjoyable. If you're looking to sell a high-end home in Broward County, it's important to know what these amenities are. In this blog post, we will discuss some of the most popular luxury amenities that buyers in Broward County are looking for.
1. Home automation features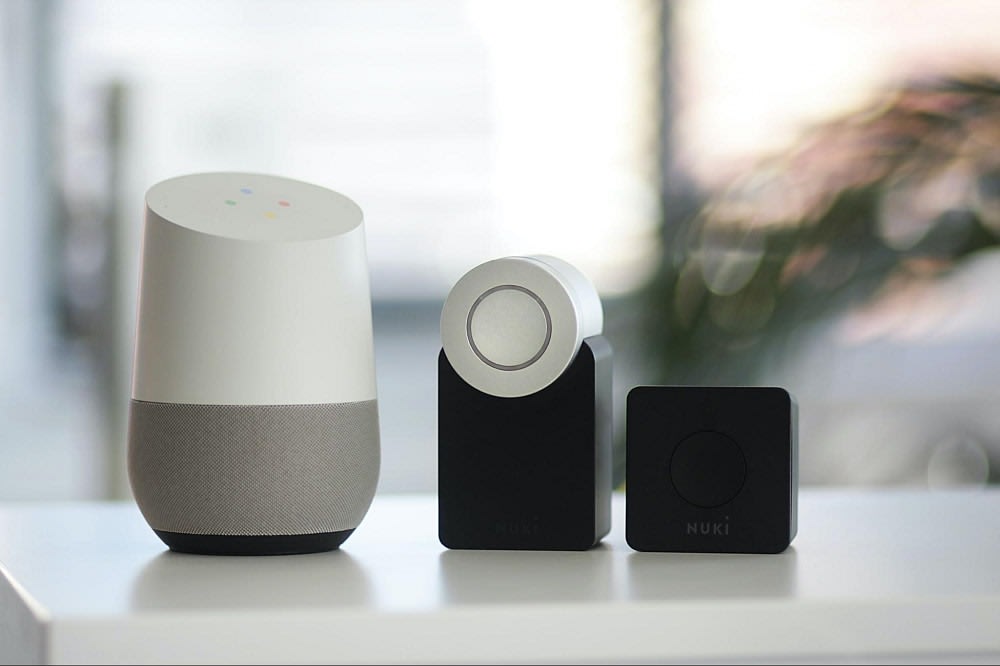 The popularity of home automation features is ever-increasing, and for a good reason. These features can make life easier and more comfortable, and they're perfect for luxury real estate in Broward County, Wyndham Lakes, or Coral Springs. Some of the most popular home automation features include:
Voice-activated sound systems: This is a great way to control your music with just your voice. No more fumbling for the remote!

Lighting control: This is perfect for when you want to set the mood or save energy. Migraine sufferers also appreciate the ability to request a change from standard lighting to green light simply by stating a voice command.

Window treatments: Automated window treatments can help you control the amount of light and privacy in your home. This can also make it easier to go back to sleep in the mornings when your schedule allows.

Thermostat control: Imagine being able to adjust the temperature of your home without even having to get up! With a smart thermostat, you can do just that.

Security features: Home security is more important than ever, and luxury buyers are looking for homes with state-of-the-art security features. Some of the most popular include facial recognition, motion sensor lighting, and remote monitoring.
These are just a few of the many home automation features that buyers are looking for in luxury homes. If your home doesn't have these features, now is the time to invest in them. Trust us — they'll be worth it when it comes time to sell!
2. Home theater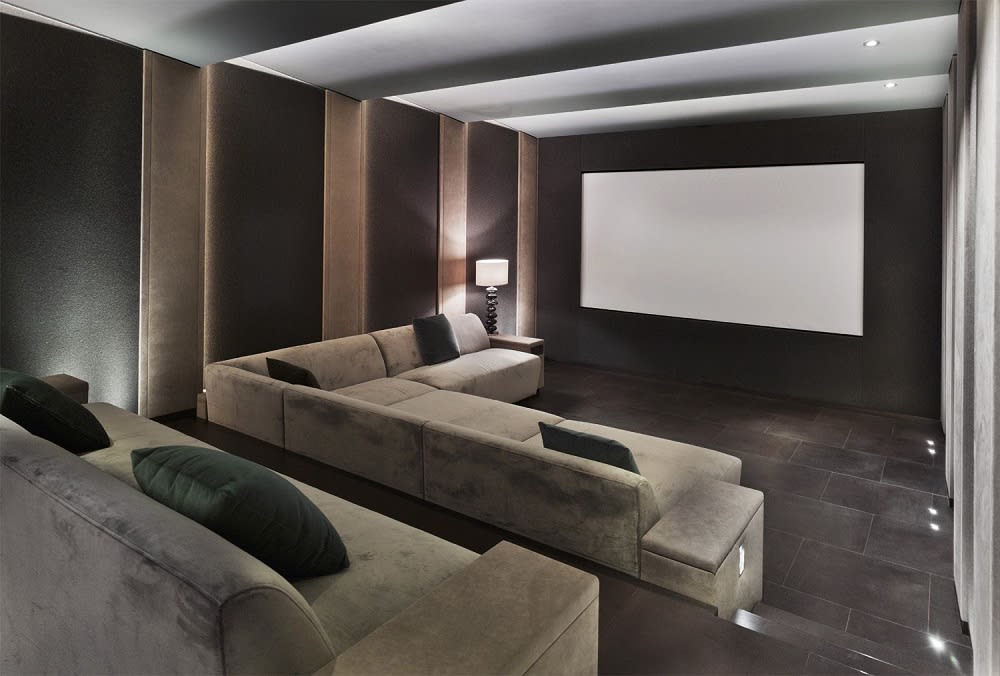 Photo courtesy of The Spruce

For many buyers of luxury real estate in Broward County, Wyndham Lakes, or Coral Springs, a home theater is a must-have. After all, what's better than relaxing in your own home cinema watching the latest blockbuster or your favorite sports team playing on the big screen?
Gamers especially enjoy the big screens, which enable them to enjoy game graphics at their highest resolution. If you or your teen enjoys streaming on Twitch or playing with friends, a large-screen home theater makes for a truly immersive experience.
Aside from the screen, be sure to invest in seating that will make your guests feel like they're in a real movie theater. This might include reclining chairs, love seats, or
beanbag chairs
(which have come a long way from the ones you may remember from your own childhood!). You'll also want to make sure the room is dark enough to provide the full theater experience. Blackout curtains are a must!
Don't forget the sound system! A surround-sound system will take your home theater to the next level and provide an immersive experience that will have your guests coming back for more.
There are a few reasons why home theaters are so popular among luxury buyers. First, they offer a level of privacy and comfort that you just can't get at a public cinema. Second, they're perfect for entertaining guests. And last, they add value to your home. If you're thinking of selling your luxury home in the near future, a home theater is a great investment.
3. Spa-like bathrooms
Luxury buyers interested in Broward County, Wyndham Lakes, or Coral Springs real estate also want homes with spa-like bathrooms. These are bathrooms that are designed for relaxation and pampering, and they usually include the following features:
Steam showers are perfect for a quick pick-me-up or a relaxing end to the day.

Whirlpool tubs are great for soaking after a long day or for enjoying a romantic evening with your partner.

Heated floors are pleasant during cool mornings and warm up your feet after a shower or bath.

Double vanities offer plenty of space for getting ready in the morning.

Rainfall showerheads provide a luxurious experience that you can't get with a standard showerhead.

Extra-soft and plush towels and a towel-warming feature make it feel like you're at a resort without leaving the comfort of your own home.
If your home doesn't have a spa-like bathroom, don't worry there are plenty of ways to create one by following the recommendations above. Just make sure you are investing in high-end fixtures and finishes. Finally, make sure the space is well lit and ventilated.
4. Gourmet kitchens
Another popular luxury amenity that buyers of Broward County, Wyndham Lakes, or Coral Springs real estate are looking for is a gourmet kitchen. This is a kitchen that has been designed with the serious cook in mind, and it usually includes features like the following:
Two or more ovens are especially helpful for families who enjoy entertaining extended family and friends.



Two stovetops are also popular, especially if they are

induction

cooktops. Induction stovetops heat water faster and are also safer if you have young cooks assisting you with meal preparation.

A pot-filler faucet is a must-have for those who love to cook with fresh ingredients. This type of faucet is installed above the stove and makes it easy to fill large pots with water without having to carry them across the kitchen.



A wine fridge or

wine room

is the perfect addition to any gourmet kitchen. If you love to entertain, your guests will be impressed with your wine collection.

Ample counter space and outlets allow kitchens to have a number of popular small appliances, such as blenders, toaster ovens, and mixers.



An espresso machine is another nice touch that can make your kitchen feel more luxurious. Not only does it save you time in the morning, but it also shows guests that you are serious about your coffee.



A walk-in pantry is a must-have for those who love to cook. It gives you plenty of space to store all of your ingredients and cooking supplies.
A gourmet kitchen is a great investment for those who love to cook and entertain. If you're thinking of selling your home in the near future, a gourmet kitchen will definitely help increase its value.
5. Home gym
A home gym is another amenity that luxury buyers are looking for in Broward County, Wyndham Lakes, or Coral Springs real estate. This is a gym that has been designed for athletes of all skill levels, and it usually includes features like:
A top-of-the-line treadmill or elliptical machine.

A stationary bike with a built-in computer that tracks your heart rate, calories burned, and distance traveled. Buyers especially enjoy

bikes

that offer subscriptions to participate in live-streamed classes. Bikes that can be controlled by the class instructor while you work out at home are also popular.

Free weights and weight machines for those who want to improve their strength and muscle tone.

A yoga mat for those who enjoy honoring their practice at home.
A home gym is a great way to get the most out of your workout without having to go to a public gym. If you're thinking of selling your home, a home gym is a great selling point.
Looking for Broward County real estate?
If you're in the market for a luxury property in Broward County, Wyndham Lakes, or Coral Springs, be sure to keep an eye out for these amenities. A local realtor like
Laura Sanders
can help you find the perfect property that meets your needs and exceeds your expectations.
Contact Laura today
.