So it's time for you to pack up and sell your Broward County home — what now? Moving can be an overwhelming and stressful process, and selling your home can undoubtedly be an emotional time, especially if you've never done it before. With no experience, it's easy for first-time home sellers to make their fair share of mistakes as they attempt to navigate this incredibly complex process.

To avoid that, there are a few helpful tips and tricks you can follow to make the experience as smooth as possible. From understanding the local market to working with a realtor you trust, here's everything you should know before selling your Broward County home.


1. Prepare to get emotional
There's no question that selling your home can be an emotionally exhausting ordeal — especially if it's your first home. After all, you've spent a good deal of time and money on this place and most likely created an abundance of good memories within its four walls. With all that in mind, it's no surprise that people generally have a difficult time managing their emotions when it comes time to say goodbye.

While emotions are certainly a part of this process, it's important to set those aside and start viewing yourself as a salesperson rather than simply the homeowner. Looking at the transaction from a purely financial perspective can help distance yourself from the emotional aspects of listing your home for sale.
2. It's a seller's market
Broward County is currently experiencing a seller's market, a common theme that is occurring in cities across the United States. That means that there are more prospective buyers looking for Broward County homes than there is inventory. This has caused home prices to significantly rise, while the average time spent on the market has greatly reduced.

A seller's market is an optimal time to put your home on the market and throw up the for-sale sign on the front lawn. Most sellers can expect multiple offers on their home shortly after listing, as long as their price is fairly listed.
3. There's a high demand for houses
The low inventory of houses across the United States has led to bidding wars, with buyers consistently offering well over the asking price. Adding to the situation, low-interest rates have allowed more people to finally purchase their dream home. During the pandemic, mortgage interest rates were extremely low, further adding to the housing crisis.

Interest rates have started to climb back up in 2021, but they still hover at a low 3% mark for a 30-year fixed-rate mortgage and 2.25% for a 15-year fixed. As such, the housing inventory declined 39.6% on the national level in 2020, making 2020 the lowest housing inventory year on record, according to Realtor.com.

Additionally, the inventory of newly listed properties declined by 0.8% nationally. This has resulted in sellers having all the bargaining power because there are so few homes for buyers to choose from. All that to say, it's a smart idea to sell when inventory is low!
4. People are paying top dollar for homes

Unsurprisingly, the increased demand for houses has led to people paying top dollar for houses. The price for homes skyrocketed during the pandemic, and it's not expected to drastically drop any time soon.

Research from Realtor.com revealed that home listing prices continued to increase at double-digit rates compared to last year. This was fueled by buyer demand, which has also continued to buy homes at a record-fast pace. Additionally, the median national price listing grew by 13.4% over the last year, and the nation's median listing price per square foot also grew by 15.9% compared to last year.

A new report from the real estate brokerage firm Redfin revealed that 39% of homes sold above their listing price during the four-week period ending March 21, 2021. That figure is 15 percentage points higher than during the same stretch of time a year ago, making it an all-time high record.
5. Houses are selling fast
Not only are people selling more money for houses, but homes are selling at record-breaking speeds. A study conducted by realtor.com showed that across the country, homes spent a median of 43 days on the market in April 2021. This is nearly three weeks faster than the same time last year.

When it comes to Broward County, you can expect homes to spend an average of 61 days on the market, according to Realtor.com. Needless to say, buyers are moving quickly, and they understand the need to throw their hats in the ring without wasting any time. This is another reason why you might want to consider selling your Broward County home.
6. People are moving to Florida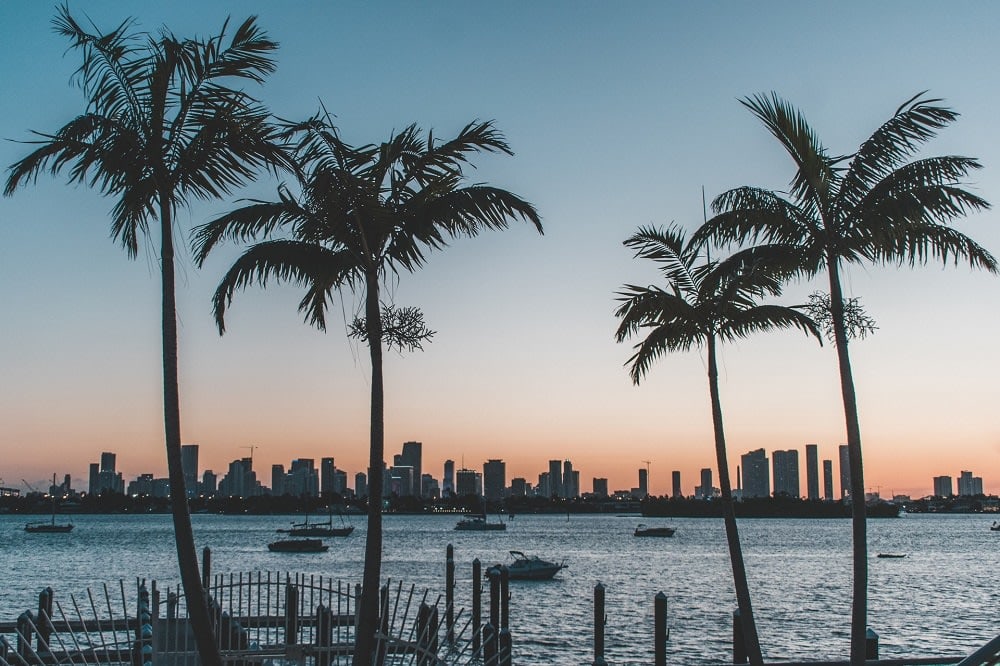 According to move.com, Florida was the most moved-to state in 2020. With so much to offer, it's not hard to understand why more and more people are moving to The Sunshine State.

In Broward County, the population is 1.9 million, making it the third-largest county in the state, according to the most recent United States census date. Since 2010, Broward County has experienced an 11.2% increase in population, and that number isn't expected to dwindle anytime soon.

Not only is the county experiencing a dramatic increase in residences, but the tourism industry is also booming. In fact, Broward County's top industry is tourism — it saw a record-breaking 15.2 million visitors in 2015. There are plenty of things to love about living in Broward County, including a warm, sunny climate, recreation opportunities, close access to the water, and affordable housing.
7. The world is becoming increasingly remote
The pandemic affected every aspect of our lives, but one long-term outcome is the changing nature of the workforce. Gone are the days when people were strictly tied down to working in the office.

Instead, the world has become increasingly remote-based, and many companies have changed their policies to include remote work. In fact, according to Upwork's Remote Work on the Move report, released in October 2020, 14 to 23 million Americans are planning to relocate to a new U.S. city or region due in part to the growing acceptance of remote work.

As we noted above, more people are starting to move to Florida. What does this mean when you are considering selling your Broward County home? It will likely sell quickly — and for a pretty penny, if you make the right moves.
8. Work with a realtor you trust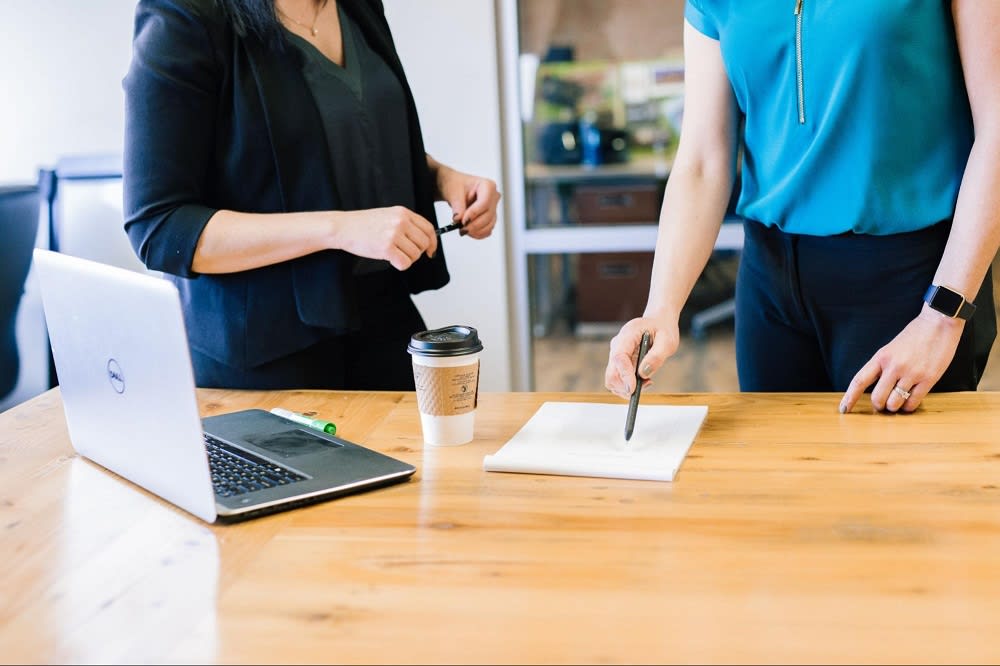 It's not uncommon for first-time home-sellers to bypass using a realtor in an attempt to save the 5-6% commission that most realtors come with. Although this can be tempting, it's usually not a great idea to sell your home on your own — particularly if it's your first time doing so. On the contrary, Realtors wear multiple hats, from marketer to analyst to stager to counselor.

Here are a couple of reasons why hiring an experienced local agent will be worth every penny in the long run.
They will negotiate for you
In this market, finding a buyer is relatively easy. But selling your home can still be a confusing and tedious process, which is why it's helpful to have a professional to help guide you through it. A real estate agent will negotiate on your behalf, ranging from repair negotiations after the inspection to accurately appraising your property.
They will help with marketing
Real estate agents are experts at marketing and will work to ensure that your home gets the publicity it deserves. It's important for realtors to be experts in both online and offline marketing techniques, considering the fact that 52% of buyers find their homes online. This trend has only strengthened in the last couple of years due to the cancellation of open houses and limited in-person showings.

With that in mind, photos are an especially critical component of marketing. According to the National Association of Realtors, homebuyers noted that photos are the number one feature they depend on when searching for a home online. From taking professional photos to staging to posting on their own websites, real estate agents are well versed in marketing strategies.

If you are ready to sell your Broward County home, contact Laura Sanders today. Laura and her team can walk you through the process from start to finish. With years of experience in the real estate industry and deep knowledge of Broward County real estate, Laura and her team can help you find a house that truly feels like home.